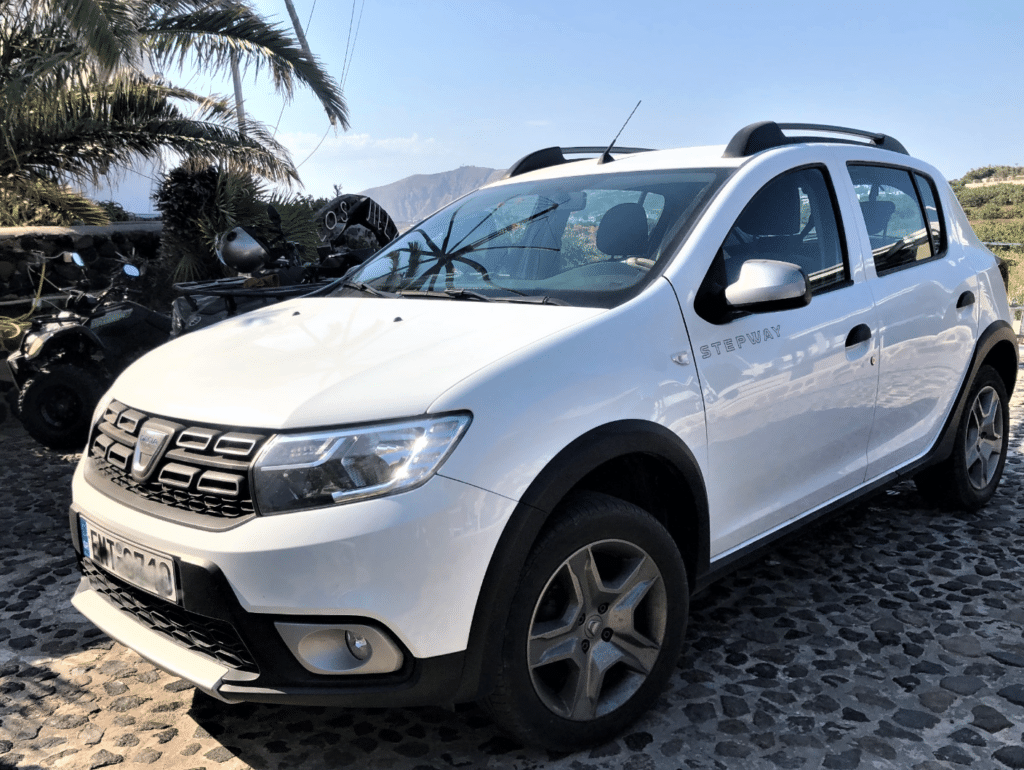 Rent a car Santorini
Rent a car Santorini service is one of the most popular services, used over the island. If you are reading this, then you have found the best provider of rent a car Santorini with a whole fleet of top-quality vehicles, specially chosen for the narrow roads in Santorini!
What a better way to explore the island than with a rented car! It gives the opportunity to visit any place on the island, included in your checklist! If you do not have a list of Must Visit Places in Santorini, you should definitely make one!
How to rent a car Santorini?
The best thing to do is renting a car in advance from our website before preparing your trip to Santorini. You cannot rely you will find easily a car to rent in Santorini when you got to the island if you have not booked it in advance! There are thousands of tourists, visiting the island every day, and every one of them is using the service rent a car Santorini. Moreover, you can get a special discount from our website when renting a car for your vacation!
Why Choose Moto Panos?
We have been in this business for more than 30 years. We know how to please a customer! We know what you expect from top-quality rent a car services, and we provide it! We always work with attention to details, striving to exceed our customers' expectations! All of our vehicles are in good condition, expected and cleaned after each customer! Moto Panos offers the most competitive prices on the island! Do not hesitate to contact us!